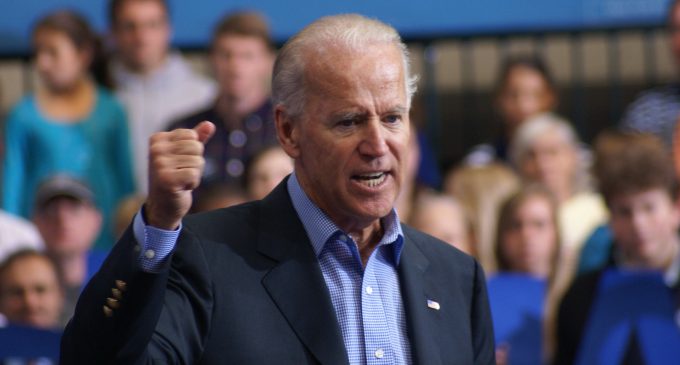 Yesterday the Washington Post published a piece that busted Joe Biden for completely fabricating a war story that he has continually prevaricated to his base, but that hasn't slowed down the 2020 presidential candidate.
While taking questions in Rockville, South Carolina, Thursday the former vice president told a town hall audience that the United States doesn't need migrant detention facilities.
When an attendee asked him what he would do to reunite families and how he would deal with the issues surrounding detention centers that retain immigrants who attempt to cross the Southern border illegally, Biden responded, "Close them down!"
As the crowd cheered, he continued, "By the way, we don't need them. We found that when we were in office…if you would say 'you have to report back for a hearing on such-and-such date,' people show up. You don't have to keep kids in a cage. There should be no justification separating a parent from a child."
Biden claims  that the now-defunct "catch-and-release" policy, which Trump ended, was a success.
Biden specified his plan is to provide legal status for some children, known as Dreamers, brought to the U.S. illegally. His plan also requests Congress create a pathway to citizenship for the 11 million undocumented immigrants.

"Number one, we legalize the Dreamers. Number two, I would send immediately an amendment to the desk of the United States Senate and the House of Representatives, a bill to the desk that said the following: We have to find a pathway to earned citizenship for the 11 million undocumented," Biden said.

In May, images of migrant children sleeping on detention facility floors went viral on Twitter as viewers assumed the photos were recent and a result of  President Trump's policies. The images were taken in 2014 during the Obama administration. Obama officials said the photos only depicted detained children that arrived in the U.S. unaccompanied by an adult. Criticism of the Trump administration's detention facilities continued, and in June, he signed an executive order to end family separation in detention facilities.
Source: Washington Free Beacon
Image: Marc Nozell