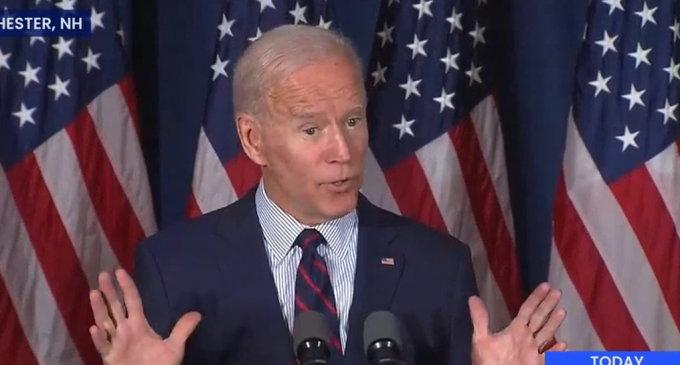 On Wednesday, a member of Ukraine's Parliament, Andriy Derkach, alleged in a news conference where he accused former Vice President Joe Biden of accepting $900,000 for 'consulting services' from Ukraine energy giant Burisma while he was in office. Burisma Holdings is the company that paid Hunter Biden $50,000 a month to sit on their board.
According to documents submitted by Derkach, Burisma paid at least $16.5 million in favor of Hunter Biden, Aleksander Kwasniewski, Alan Apter and Devon Archer.
'Funds in the amount of $900,000 were transferred to the U.S.-based company Rosemont Seneca Partners, which according to open sources, in particular, the New York Times, is affiliated with Biden. The payment reference was payment for consultative services,' Derkach said.
Derkach also accused Biden of using his influence to squash an investigation into Burisma while serving as Vice President.
'Using political and economic levelers of influencing Ukrainian authorities and manipulating the issue of providing financial aid to Ukraine, Joe Biden actively assisted closing criminal cases into the activity of former Ukrainian Ecology Minister Mykola Zlochevsky, who is the founder and owner of Burisma Group,' he said.
'Biden, his son and his brother had a 30-year-long scam to make money, millions, selling his public office,' Giuliani said in an interview on Wednesday night with Fox News host Sean Hannity.

The interview with Giuliani was just hours after Biden backed the impeachment of Trump for the first time.

'Senator first, vice president second. Ukraine, just the tip of the iceberg,' Giuliani continued.

Giuliani cited new allegations raised at a Wednesday press conference in Kyiv by Ukrainian MP Andriy Derkach, who claimed he had investigative documents showing that Burisma paid Biden nearly a million dollars in lobbying fees.

Biden's campaign did not immediately respond to a request for comment from DailyMail.com late on Wednesday.