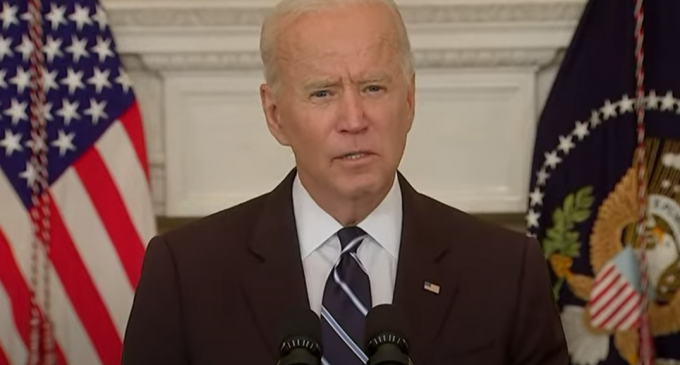 We all knew it was coming. Joe Biden announced on Thursday that the Department of Labor will soon require all companies employing over 100 people to mandate either a Covid vaccine or submit to serial testing of unvaccinated workers.
It's estimated that this new OSHA requirement will impact about 80 million workers – businesses that do not comply can face substantial fees — up to $14,000 per violation.
"This is not about freedom or personal choice," Biden said.
The big picture: The Biden administration unveiled a six-pronged plan to respond to the virus on Thursday, which includes efforts to encourage vaccinations and bolster protections for the vaccinated, among other areas.

Health care workers at Medicare and Medicaid participating hospitals and other health care settings — more than 17 million people — will also be required to get vaccinated.
The administration is also preparing boosters to start as early as the week of Sept. 20.

Other components of the six-part plan include:

Urging large entertainment venues to require proof of vaccination or testing for entry.
Requiring staff in school settings — including at the Head Start programs, youth program personnel at the Department of Defense and at the Bureau of Indian Education-Operated Schools — to be vaccinated.
Providing funding to school districts to support reopening, including backfilling salaries.
Bolstering COVID-19 testing, including increasing supply of over-the-counter at-home tests, and reducing the cost of at-home tests by ensuring top manufacturers — Walmart, Amazon and Kroger — sell at-cost for the next three months.