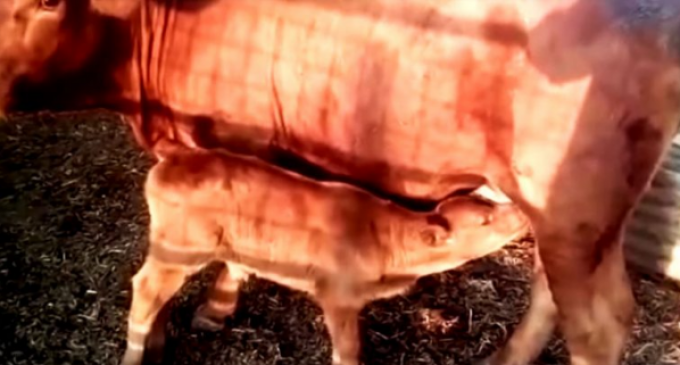 Does the birth of 'first red heifer in 2000 years' fulfill Bible prophecy, signaling the 'end of days'?
In the Old Testament, as described in Numbers 19:1-10, the slaughtering of a red heifer was a ceremonial ritual sacrificial system. The purpose of the sacrifice was to provide for the water of cleansing (Numbers 19:9), another term for purification from sin.
"Speak to the children of Israel that they bring you a red heifer, a perfect one, in which there is no blemish, on which no yoke ever came." (Numbers 19:2, HBFV throughout)
The red heifer was to be incinerated and its ashes collected and stored "for the congregation of the children of Israel for the water of purification; it is for purifying from sin" (Numbers 19:9).
The Temple Institute announced the birth of an entirely red female calf that "brings the promise of reinstating Biblical purity to the world".
Turn the page for the full story.