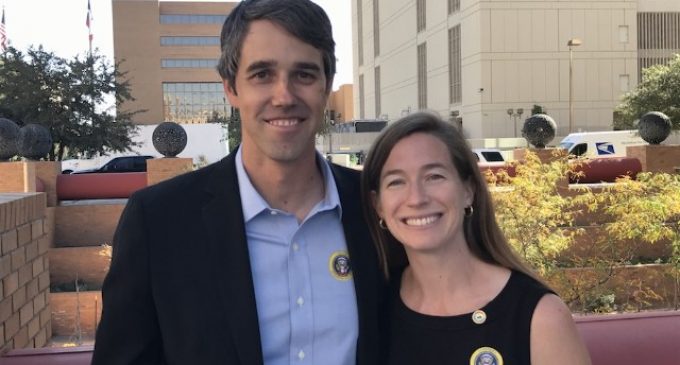 Public records reveal that Democratic presidential candidate Beto O'Rourke funneled $110,000 in campaign funds to a company while it was owned by either him or his wife.
O'Rourke, whose claim to fame is losing a Senate race, has a criminal past. In 1998, he was arrested for drunk driving and in 1995, police nailed him on burglary charges, but O'Rourke managed to slip free of prosecution in both cases.
O'Rourke has admitted that when he was a teenager he belonged to the "Cult of the Dead Cow," the oldest group of computer hackers in U.S. history, jokingly named after an abandoned Texas slaughterhouse.
"There's just this profound value in being able to be apart from the system and look at it critically and have fun while you're doing it," O'Rourke said. "I think of the Cult of the Dead Cow as a great example of that."
The 2020 contender has also fantasized, at least in writing, about murdering children. He once penned a "murder fantasy" short story about running over two children with a car.
Beto also wrote stories under the name "Psychedelic Warlord" that remain online. One piece in particular detailed the narrator's murder spree, as part of his objective of seeking "the termination of everything that was free and loving." The piece described the first kill as the murder of two children crossing the street.
Beto O'Rourke had an estimated net worth of $8.95 million in 2015, according to records analyzed by the Center for Responsive Politics. His father is a billionaire real estate tycoon and his wife's father has a net worth of $500 million.
Perhaps his professed 'ability to detach from the system' also causes him to make mischief with campaign finances even though he hardly needs the money.
Move to the next page for details on his latest monkey business.