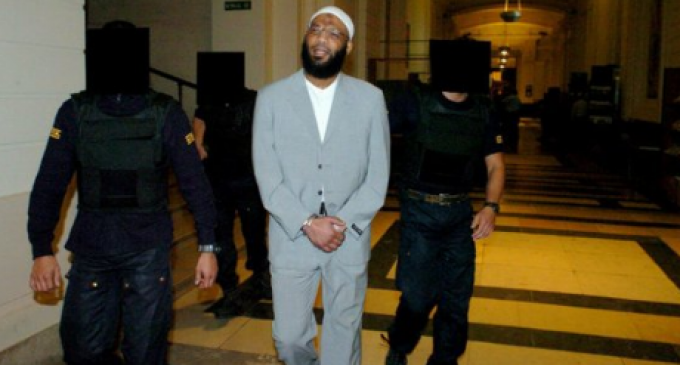 Convicted Al-Qaeda terrorist, who was sentenced to 10-years in a Belgian jail for criminal conspiracy, possessing a combat weapon, affiliation with a private militia, and destruction by explosion, has been rewarded €90,000 (approximately US$100,000) by the  European Court of Human Rights.
Nizar Trabelsi is mocking Belgium and the United States all the way to the bank.  A man who had numerous meetings with Osama Bin Laden, at one pointed wanted to be a suicide bomber, and who plotted to attack the US embassy in Paris and troops at a Belgian airbase, claimed his human rights were violated.
The European Court of Human Rights found Trabelsi's claim that under Article 3 of the Convention for the Protection of Human Rights and Fundamental Freedoms ("the Convention"), his rights had been violated when Belgium extradited him to the United States, and rewarded him compensation.
The EUHR believed that this terrorist who had destroyed lives and property would have his rights violated in the United States and therefore rewarded him this mass sum of money.
On the following page, read what Article 3 says and see how ludicrous this circus called the EUHR truly is.