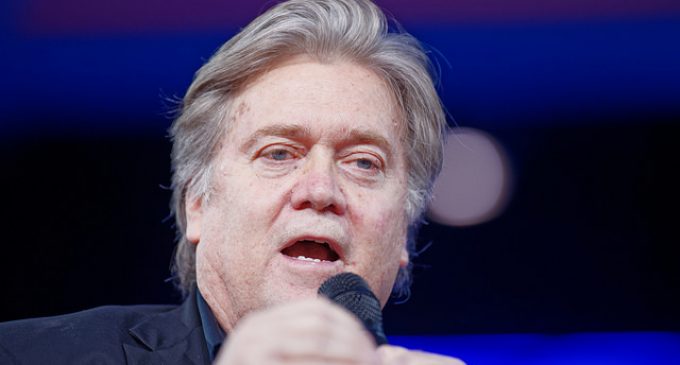 While globalists and leftists cheered the news yesterday of Steve Bannon's departure from the White House staff, the news may not be all that good for them. It may turn out to be their worst nightmare.
The fake news media have been gunning for Bannon ever since he joined the Donald Trump presidential campaign as chief strategist.
The populist-nationalist and former Breitbart chief brought an energy to the Trump presidential bid that helped defeat the highly-favored Hillary Clinton.
When Bannon joined the president's White House staff as chief strategist, the fake news media and Democrats shifted into higher gear to keep smearing him as a racist and white supremacist, charges they tried during the campaign that never stuck.
Almost immediately after the news broke of his departure, Breitbart News announced his return as Executive Chairman. In fact, he chaired yesterday's evening editorial meeting.
On the next page, find out just what Bannon will do now to advance the Trump agenda as an outsider. Learn why there may be more to his leaving the White House than meets the eye.