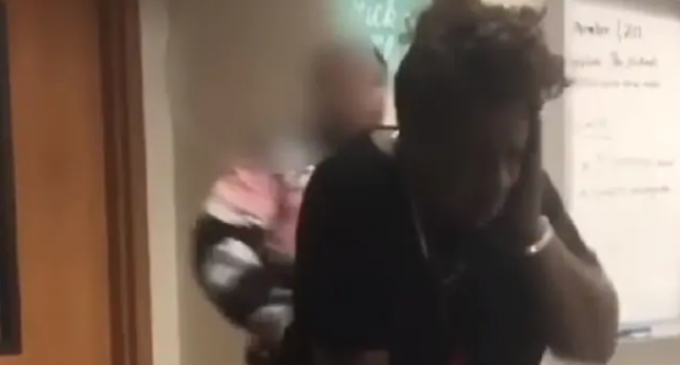 An investigation is underway by the Baltimore school district after a video of a high school student punching a high school teacher in the face went viral.
The video shows two students bickering with one holding the alleged assailant back as the teacher says that she isn't from the area. As one student backs away the other punches the teacher.
"F**k is you talking about. Don't f***ing get smart with me, straight up," the student said after punching the teacher in the face.
"I didn't get smart with you," the teacher replied as she followed the student out of the classroom.
According to the user who published the video, the teacher was just returning to the classroom after recovering from cancer surgery.
The shocking video has gained more than 3.4 million online views as of Thursday evening. Turn the page: