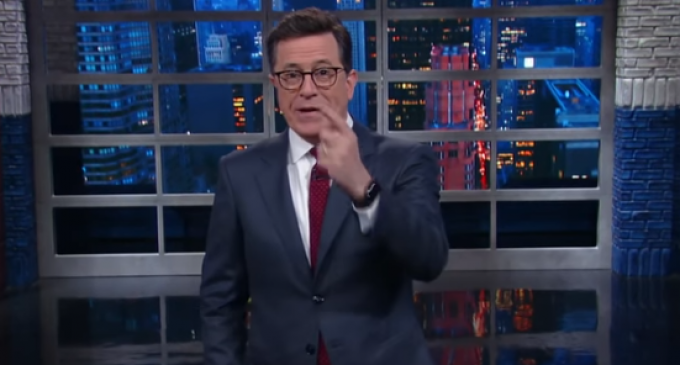 You know it's getting bad when a liberal gets accused of being a homophobe. It was thought that this term was reserved only for conservatives who opposed gay marriage. Liberals are supposed to be incapable of homophobia.
So when a prominent liberal utters a slur, even against President Trump, that can be considered to be a slur against gays, he is skating on very thin ice as was recently demonstrated on Stephen Colbert's show aired by CBS.
Of course, television shows are all about ratings since ratings determine advertising revenue. And we have gotten accustomed to things getting even nastier later at night as the various networks see how low they can go to supposedly increase audience.
Even with the relaxed decency standards, there are still things you don't show or do on television. Stephen Colbert clearly stepped over that line with his recent rant against President Trump.