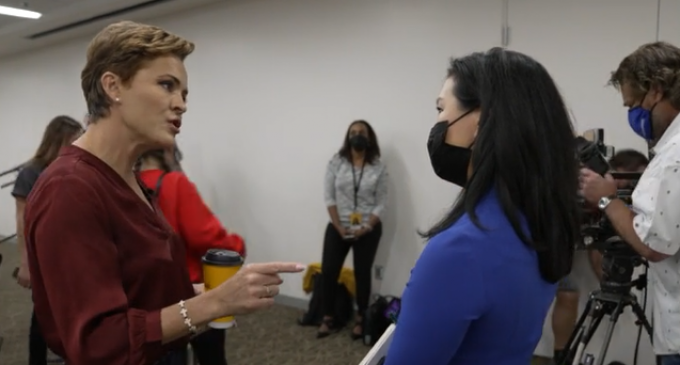 Arizona Gubernatorial Candidate Kari Lake ripped into a CNN reporter on Monday at the ASU College Republicans meeting. The Trump-endorsed candidate has more 'fact checks' appearing in search engine results than you can shake a stick at.
They should have sent a tougher 'reporter' to tackle the woman, however, knowing she is one tough lady. Lake is a former news anchor who left her career because she was disgusted by the corruption.
After asking about Lake's energetic, Trump endorsed and grassroots campaign, the fake news asked Lake about the fraudulent 2020 election, known as The Big Lie.

CNN: One of the things that you've been talking about quite a bit, and tweeting about is the election. You know, you said that you think Trump won Arizona in 2020. Do you still believe that?

Lake: I believe Biden is the President just like O.J. is innocent. The system is corrupt. Have you not followed what's happening in our election here?

The storyteller then claimed that she "covered the audit" but in reality, she worked hard to cover it up and suppress the truth.
Move to the next page to see the interview.