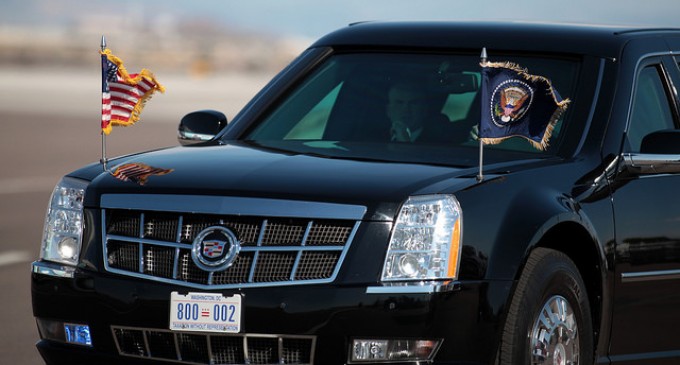 Barack Obama is visiting Austin, Texas this Friday for the SXSW Festival — instead of attending Nancy Reagan's Funeral, by the way — and the mayor is asking everyone to stay home when he comes.
That's because Obama's motorcade creates a public nuisance and cripplingly congested traffic wherever he goes, and apparently, Austin will be no exception.
Obama's inclusion at the festival is hardly necessary as it stands, but to cripple the city to attend a festival on the same day as Nancy's funeral is both needless and disrespectful… Not as if Obama is a beacon of respect, anyway. Time has told that he only seems to muster respect for foreign dictators and fellow liberals. Texas, it seems, is neither.
Should you live in the Texas area, it might be a good idea to stay away anyway. Why promote a president who seems to care so little about the red state he's flown to?
See the mayor's comments on the next page: