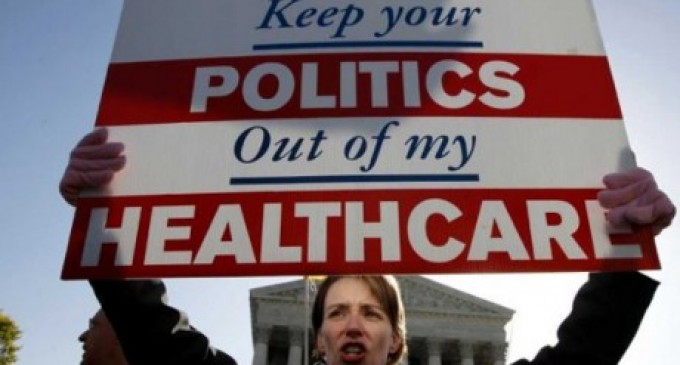 Why not allow various private sector options for  healthcare, rather than ramming through an outrageously expensive socialist system like ObamaCare? The answer is simple: private sector alternatives don't permit government to lord power over citizens.
Listen as Neal Boortz quickly outlines several great suggestions that would offer Americans actual health insurance that would cost less and be more effective instead of the Obamacare Disaster:
[soundcloud url="https://api.soundcloud.com/tracks/118108456″ width="100%" height="166″ iframe="true" /]
ObamaCare makes sense for the Democrats, seen in this context; they fear the citizens and will do what they must to avoid curbing government control of the people.
Photo: Maine Heritage Policy Center