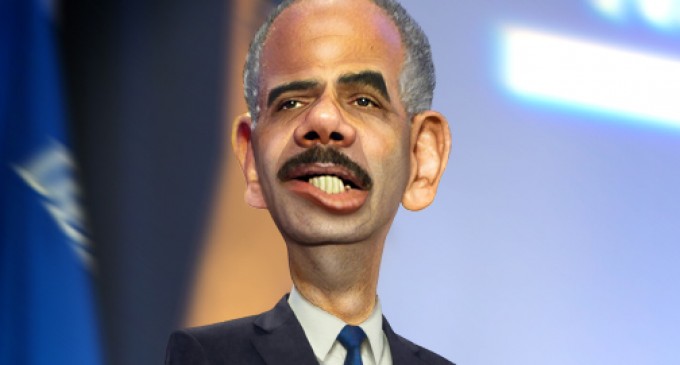 On Thursday Eric Holder presented a widely-boycotted press conference to discuss the Obama government's  efforts to monitor, intimidate and harass journalists. Journalists had good reason to decline the invitation to the meeting. As a condition of attending, Holder required the press to keep the meeting 'off the record'. Of the few who attended, the Washington Post boldly presented a story about what the Attorney General permitted them to reveal about the government's protection of press freedom:
Attorney General Eric H. Holder Jr. pledged Thursday to take concrete steps to address concerns that the Justice Department has overreached in its leak investigations and said officials would seek procedural and possibly legislative changes to protect journalists' First Amendment rights.

Holder's commitment came at a private meeting with news executives after criticism that the Justice Department had infringed on the news media in several high-profile leak investigations. Participants said he told them officials would revise guidelines for issuing subpoenas to obtain reporters' phone records.

The 90-minute meeting was attended by a small group of journalists after several news organizations objected to the Justice Department's insistence that it be held off the record. The participants, however, reached an agreement with the Justice Department under which they could describe what occurred during the meeting in general terms. The Justice Department is expected to meet with other news organizations and media lawyers in coming days.

Holder and aides "completely endorsed the president's statement that reporters should not be at legal risk for doing their job," said Martin Baron, The Washington Post's executive editor, who was among the participants. "They acknowledged the need for changes in their own guidelines and the need to have a more rigorous internal review."

A Justice Department spokeswoman declined to comment.
This is not the first time this administration has missed the point entirely. There is no need to consider 'legislative changes'. The government should simply stop infringing on protected freedoms. If Obama and his officials see fit to trample the constitution, why should we trust that they will respect any new laws?