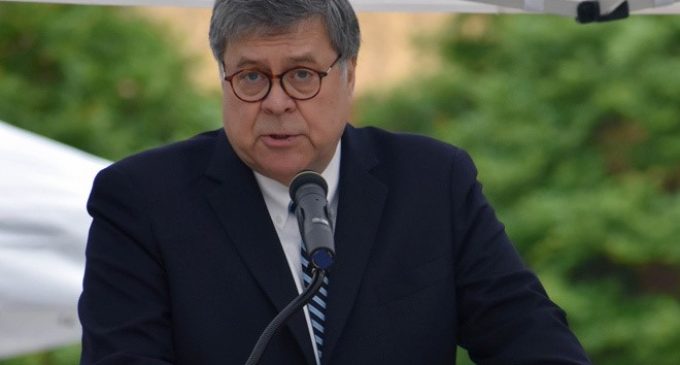 The old adage goes: "Where there's smoke there's fire." Could you think of any people to whom that applied more than Bill and Hillary Clinton? The question has always been when justice will finally catch up with them. Well, look out now. Times they are a changin'.  And indictments, they are a comin'.
Attorney General Bill Barr has  just made an announcement that is great news for Americans, especially since it's at the Clintons' expense
What the Clintons and their co-conspirators did not count on was Donald Trump becoming president. They expected Hillary to get elected so they could keep their innumerable felonies buried.  The election of Mr. Trump was a catastrophe for Hillary because she can't control the justice system now.
The noose tightens as Barr indicts those close to the Clintons' inner circle. If she's not drunk every night, Hillary ought to have a tough time getting to sleep. Recall her alleged comment that, "If he [Trump] wins, we'll all hang." Why would you say that unless you had committed multiple felonies?
Check out the specifics on what's Attorney General Barr is doing and what's coming on page two.