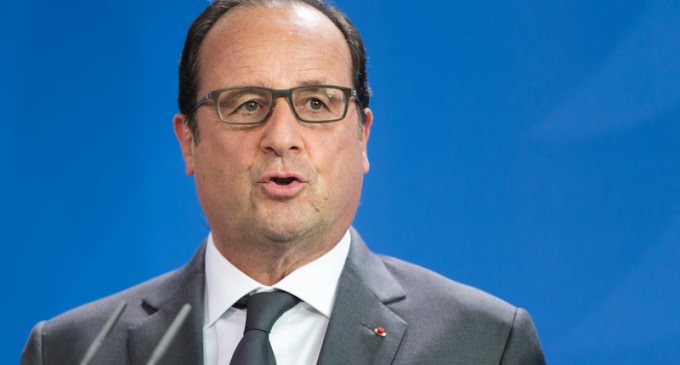 Political correctness has moved from being a merely annoying trait of liberal politicians to being a truly dangerous factor in national security decisions.
After two of the gunmen in Paris were proved to be members of ISIS posing as Syrian refugees, you would think our world's leaders would shut down their programs in order to protect their own people.
This is not so.
In an attempt that is no doubt fueled by their desires to look as if they are not Islamophobic, many leaders are doubling down on the refugee programs that were in part responsible for last week's attacks.
Not even France is immune, as their own president refused to lower the amount of Syrian immigrants being let into his own country.
How many lives are we willing to lose before we start caring more about innocent lives than Muslims' feelings?
French President Francois Hollande has finally issued a statement regarding his country's refugee program, and they're no doubt surprising.
"France should remain as it is. Our duty is to carry on our lives."

In the same spirit, he added, "30,000 refugees will be welcomed over the next two years. Our country has the duty to respect this commitment," explaining that they will undergo vigorous security checks.

Hollande noted that "some people say the tragic events of the last few days have sown doubts in their minds," but called it a "humanitarian duty" to help those people … but one that will go hand in hand with "our duty to protect our people."
Apparently "humanitarian duty" eclipses French safety in the eyes of their own president. If he won't protect them, who will?
Source: ABC News