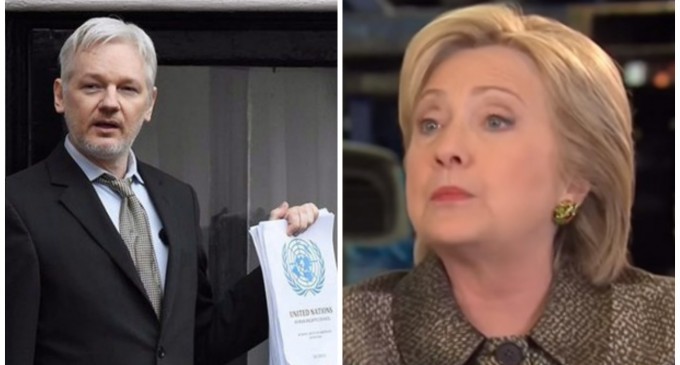 Wikileaks is preparing to turn its fire onto Hillary Clinton, and not a moment too soon.
With it being only a matter of time before she faces Donald Trump in the elections this November, the infamous Internet hacktivist organization's co-founder, Julian Assange, has announced that the group will release emails regarding the former Secretary of State. The documents in question, so Assange says, will be so damning that the the FBI will have little choice but to indict Clinton if it wants to maintain credibility.
The Wikileaks' leader warns that there is a chance, however, that bureau will be directed by Attorney General Loretta Lynch to refrain from launching formal action against the presumptive Democratic nominee.
Not only is Clinton the preferred candidate of the Obama administration, but Lynch, as Wikileaks pointed out on Twitter, shares a building with her campaign headquarters, so it wouldn't be surprising at all if they intervened on Clinton's behalf.
See more on the next page: