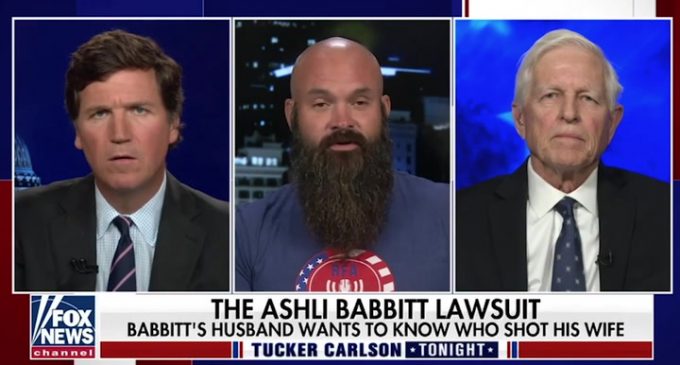 The US Capitol Police Officer who shot and killed Ashli Babbitt on January 6th revealed his identity in an interview Thursday evening with NBC News's Lester Holt. Authorities have repeatedly denied identifying the officer. USCP Lt. Michael Byrd told NBC News anchor Lester Holt he decided to step in to counter misrepresentations about his actions.
Byrd said he believes he "followed my training" after spending "countless years and preparing for such a moment."
The officer said it was a "last resort" to shoot Babbitt – noting it was the first time he had shot his weapon in his 28 years on the force.
"I tried to wait as long as I could," he told Holt. "I hoped and prayed no one tried to enter through those doors. But their failure to comply required me to take the appropriate action to save the lives of members of Congress and myself and my fellow officers."
Now Ashli Babbitt's husband has responded in a segment on Tucker Carlson Tonight.
Move to the next page for the interview.