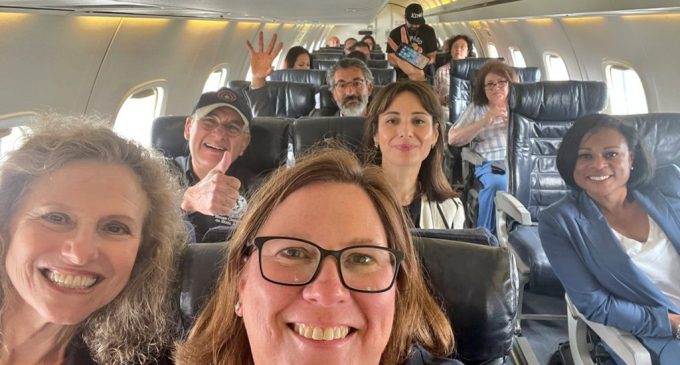 House Speaker Dade Phelan signed civil arrest warrants for 52 Democrats late Tuesday to round up lawmakers who fled the state in order to stymie a GOP elections integrity bill they claim would harm minorities.
The Democrats in the state House of Representatives chartered flights to Washington, DC, on Monday to deprive the GOP a quorum and scuttle a vote on the series of election reforms. On Tuesday the ​​Dems announced they would remain in DC to lobby for federal voting reforms. The off-key rendition of the civil rights hymn "We Shall Overcome" they sang during a news conference might have been bad enough to get the job done all by itself.
In addition to the threat of arrest upon returning to Austin, Gov. Abbott said he would simply call for another special legislative session to take up the bills.
"Isn't this the most un-Texan thing you've ever heard — Texans running from a fight? They're quitters," the governor said on Fox News' "The Ingraham Angle."
Now their dramatic efforts have earned the group arrest warrants. Turn the page for details.