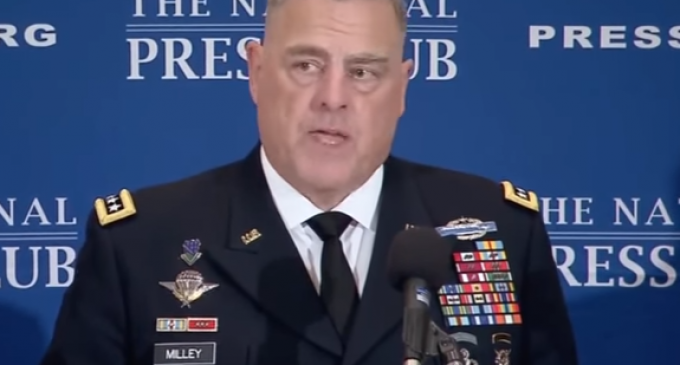 If you're a fan of military history or even just hearing military leaders speaking, you're most likely going to enjoy our Secretary of Defense General James "Mad Dog" Mattis, in some of his addresses to the press or to Congressional leaders.  At the National Press Club on April 27th, just days ago, our Army Chief of Staff, General Mark A. Milley, had the opportunity to address the audience in a 20-minute briefing as to the state of affairs of our military in relation to the four big players right now:  Russia, China, Iraq and North Korea.
The remaining 20 minutes of his briefing were dedicated to a Q&A session, which was as entertaining, if not more so, than the first half of the address.  This is the first time I've listened to General Milley and I must say that I am blown away by this soldier's oration skills.  If this general ever had aspirations of a higher calling, by all means, he should pursue it.  I was reminded in a variety of ways of General George Patton.  His love for military history was apparent throughout and he was meticulous in his terminology when explaining very difficult and foreign subject matter to a civilian corps of journalists.
One thing is certain:  this general knows his stuff and is definitely the right man for the job.  His immediate superior is General Joseph F. Dunford, Jr., who is the Chairman of the Joint Chiefs of Staff and highest ranking military officer.  He is directly responsible for briefing the President, Secretary of Defense, and the National Security Council.  Above him is, of course, Secretary Mattis.
The content of the briefing however had a few "raised-eyebrow" sort of comments that I want you to take special note of, especially in the context of what the Fake News Industrial Complex (FNIC) wants to be the focus, as opposed to what is the ACTUAL focus of our military commanders.  Follow this story on the next page for his foray into transgenderism, females in combat, and what a ground war with North Korea would look like!