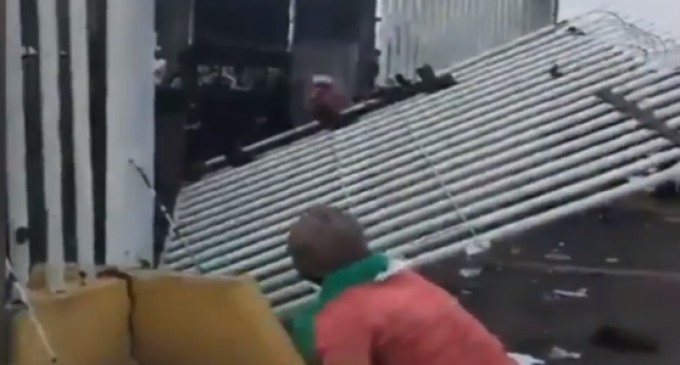 The second caravan of hundreds of migrants armed with bombs and guns broke through border barriers set up in Guatemala and crossed over into Mexico on Monday despite a heavy federal police presence deployed to patrol that country's southern frontier. Authorities said the migrants assaulted officers with glass bottles, rocks and fireworks for several hours when while busting through a gate on the Mexican side.
Mexican Interior Secretary Alfonso Navarrete Prida said that a second caravan's 'violent attempt' to storm the border placed elderly and pregnant women and children at the front, which put them at risk of being crushed. One migrant died from a head wound during the attack but the cause was unclear.
Two Honduran men who allegedly shot at federal police officers escorting the migrant caravan across the southern state of Chiapas were arrested by Mexican authorities.
Get details on the escalation of violence from this invading force on the next page.