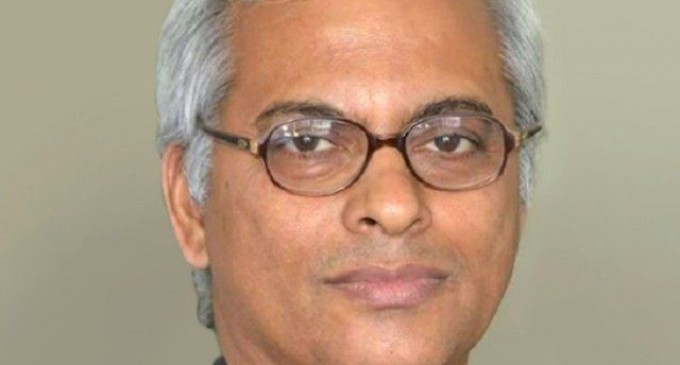 A prominent official of the Roman Catholic Church has reported one of the most shocking incidents of modern-day persecution of Christians in the Middle East.
Issuing a statement on Good Friday, Christoph Cardinal Schonborn, who serves as the Archbishop of Vienna, said he had confirmation that Father Tom Uzhunnalil, a Catholic priest who left his homeland of India to spread the gospel in Yemen, was crucified by terrorists fighting on behalf of the Islamic State.
The priest was taken into captivity by the extremists when they attacked the elderly home he worked at. During their bloody assault, the jihadists killed four nuns, two staffers, a guard and eight elderly residents. If Archbishop's Schonborn's report is correct, then this bloodshed wasn't enough to sate the murderers' appetite for slaughter.
The attack on the home for the elderly sparked shock even in Yemen, with rival jihadist group Al Qaeda quickly denying involvement in it, incredibly claiming that it was "not our way of fighting."
Learn more on the next page:
As horrific as it is to read the details of Father Uzhunnalil's reported fate, one cannot help but be touched by the bravery he showed in the events that led up to it. Surrounded by war and urged by his colleagues to leave the home, Father Uzhunnalil refused to budge up until the moment the militants came a knocking:
"Several other sources, including Father Thomas' order, said they had no information on his health or current location. The order has previously dismissed social media postings claiming that the captive priest had been tortured by the Islamic State as unfounded rumors.

The UK Mirror recalls that Father Thomas insisted on remaining at his post in Yemen 'even though all but one of his fellow priests had left and his church had been torched by suspected terrorists,' and the Missionaries for Charity home for the elderly had been subjected to repeated threats from Islamist militants before it was attacked earlier this month.

The Indian government has been working to secure the release of the kidnapped priest, but its efforts have been hindered by the chaotic nature of the Yemeni conflict zone, and the fact that the Indian government does not have an embassy in Yemen.

The Islamic State has developed a growing presence in Yemen amid the ongoing conflict there between Houthi rebels and the Hadi government, backed by a coalition led by Saudi Arabia. Al Qaeda has also strengthened its presence in the area amid the conflict, and was quick to deny any involvement in the attack on the elderly home, describing the attack as 'not our way of fighting.'"
Source: Breitbart