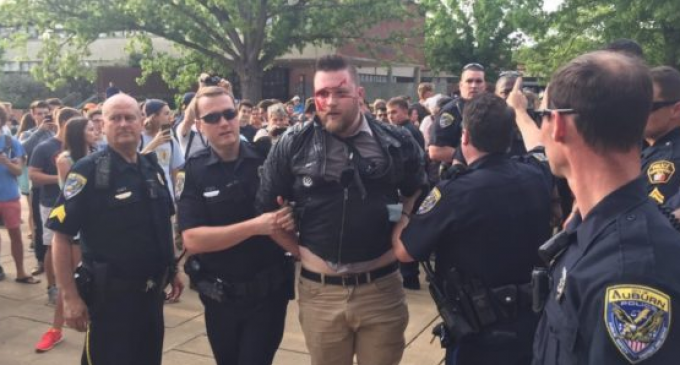 Just a few days after police in Berkeley, California let masked Antifa activists provoke fights with Donald Trump supporters at a pro-Trump rally, police in Auburn, Alabama effectively confronted Antifa would-be provocateurs coming to protest a speech by "alt-right" leader Richard Spencer.
The Antifa thugs generally wear masks to hide their identities and reduce the likelihood of arrest when they confront groups that don't share their anarchist views.
Last Saturday, a full-scale melee broke out in Berkeley as police held back and let the confrontation get totally out of hand. That was not going to be the case at Auburn University yesterday.
Find out on the next page how well police handled the situation, and the extraordinary lengths the university went to in order to prevent the Spencer appearance.