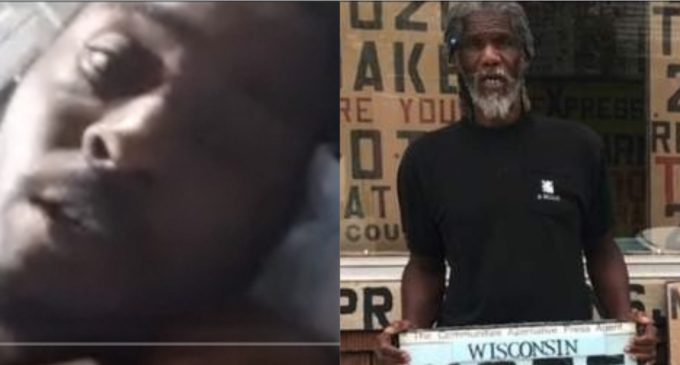 Openly supporting President Trump as a black conservative could be dangerous to your health. One can't imagine anarchists would have it any other way.
The Milwaukee Journal called Bernell Trammell "a fixture in Milwaukee's Riverwest neighborhood."
The active 60-year-old ran a small publishing company for many years and was very outspoken about politics and religion — always ready to engage passersby in conversation. He was described by friends and neighbors as always pleasant and happy to talk.
State Republicans are calling for a federal investigation after Trammel was reportedly shot in the head execution-style on Thursday in the neighborhood where he was known for his signs that read 'Vote Trump 2020' and recited Bible verses. The very same spot where he had just given a pro-Trump interview hours before.
"Because of Trammell's well known political activism and the possibility that his murder could be politically motivated, I respectfully request that United States Attorney Matthew Krueger open an investigation," said Andrew Hitt, chairman of the Republican Party of Wisconsin on Friday. "No American should fear for their personal safety because of where they live or their political affiliation," he added.
Bernell Trammell was shot in the head execution style broad daylight yesterday in front of his store. He was a God fearing Trump supporting man. Was it because he was a Trump supporter? He didn't look for fights, he lived a good life. Sick and sad! @GovTonyEvers get it together! pic.twitter.com/Y75V7UODZM

— Stephanie Lee (@Stephan47781670) July 24, 2020
Turn the page for details on the black Trump supporter who was allegedly stabbed a member of Antifa.