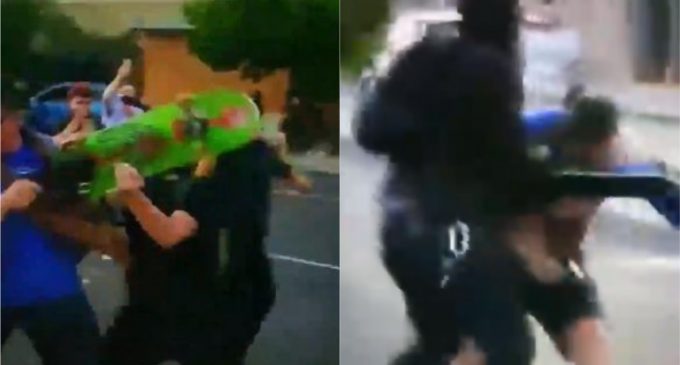 Antifa and Black Lives Matter members in New Mexico on Monday were in the process of tearing down a statue in front of the Albuquerque Museum that commemorates Juan de Oñate, the Spanish conquistador who explored the Colorado River and the Great Plains during the latter half of the 16th century, when a protester began attacking a militia member from the New Mexico Civil Guard who wanted to protect the statue.
In the video on the next page, one of the Antifa rioters is heard yelling "he's going to f*cking kill you" as another member group attacked the patriot with a skateboard.
The man withdrew and was attempting to leave as the rioters caught up, surrounded and continuing to beat him. The man then responded by shooting one of the rioters.
Move to the next page for video.