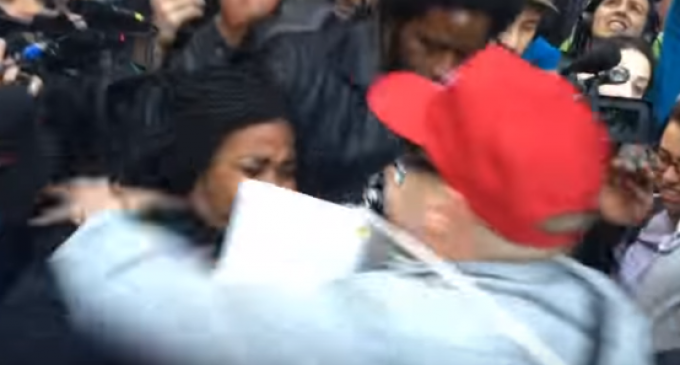 Video evidence that it is Trump haters, not Trump supporters, who are responsible for the growing violence at election events across the nation continues to mount.
The most recent incident of protestors brutalizing fans of the GOP frontrunner occurred in New York City, where a middle-aged Trump supporter offered his services to teach the demonstrators how to use firearms. He said that ISIS is here in America, so they need to know how to defend themselves.
Yet the protestors chose to pour scorn on the man and his claim, shouting "Love trumps hate," as if the man was bigoted for wanting to help people learn how to defend themselves. At one point, they even accused Trump of being racist, a claim that the man took it upon himself to refute.
The demonstrators were not interested in what the man had to say though, and proceeded to surround and push up against him. Taken aback by this clearly aggressive behavior, the man raised his hands and shoved the demonstrators right back.
Watch the video on the next page: