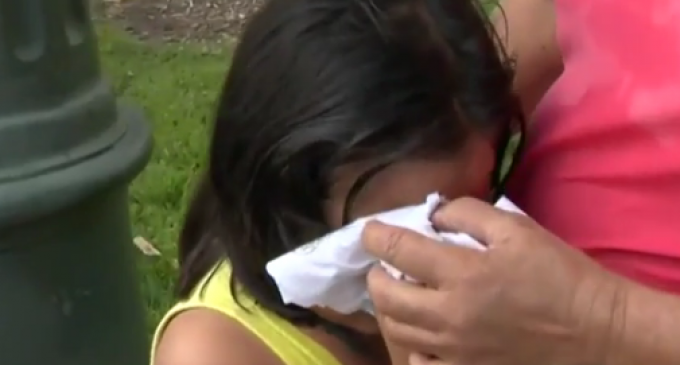 In a campaign full of division and negativity, perhaps the ugliest sites to see have been the scenes of violence between anti-Trump protestors and Trump supporters.  The real estate mogul and GOP frontrunner set off a firestorm from day one of his campaign — literally, day one.
Donald Trump's remarks in his campaign announcement speech that illegal immigrants from Mexico were bringing crime, drugs, and rape upset many in the Latino community and on the left.  Furthermore, many took issue with Trump's declaration that as president, he would temporarily ban all Muslims from entering the United States.
While the billionaire businessman acknowledges that some of his supporters have been violent at rallies, the majority of the violence has come from radical leftist groups who show up to protest.  In Chicago, the violence became so severe that Trump had to cancel his rally there.
On Tuesday, more violence broke out when Trump protestors showed up at city hall in Anaheim, California, and astonishingly no arrests were made.  To read about the anti-Trump protestor who pepper-sprayed five people, including two young, Hispanic girls, who the anti-Trump group claims to be fighting for.
Continue reading on the next page: