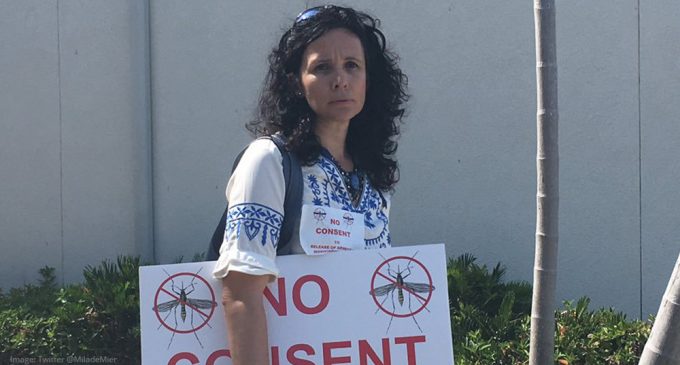 A GMO activist from Key West, Fl., Mila de Mier, 45, was found dead floating in a rooftop swimming pool on Tuesday morning at the Cambria Hotel & Suites hotel in Washington D.C. The death occurred just hours before she to deliver a petition to the Environmental Protection Agency containing more than 200,000 signatures demanding that the agency deny a permit for the release of genetically engineered mosquitoes in Florida and Texas.
"Sometimes you just got to do what you got to do," the tireless activist posted April 8 on her Facebook page. "EPA better be ready!!!"
Mier was certainly well known for her efforts as she spent years fighting hard against GMO's and the use of GMO mosquitoes in Florida. She had come to be regarded as the nemesis of the GMO mosquito industry.
"She took on many challenges over the years including her crusade against GMO mosquitoes," posted Mary Lou Hoover, of Key West. "She was always there for anyone in need. Just prior to her death, she was in Washington D.C., getting ready to meet with senators and representatives."
"If you ever saw her in action she was a true inspiration," posted Orlando resident Justin Harvey.
The circumstances surrounding her death are certainly suspicious. Turn the page for more: