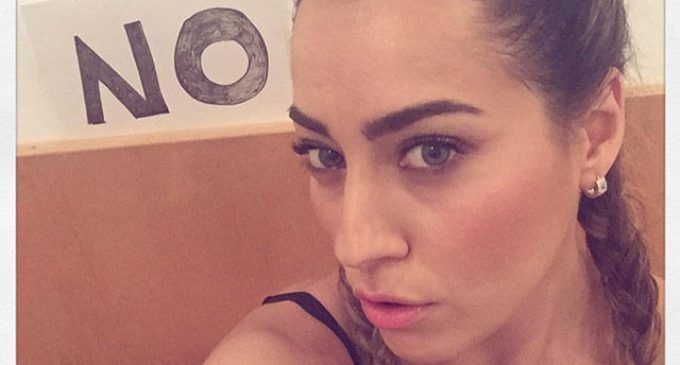 It would seem that when it comes to bribing voters, cash is no longer the only currency. Sex is now the currency of the realm, oral sex to be more exact. First Madonna offered oral sex to anyone who would vote for Hillary Clinton (it's unclear at the moment whether she plans to make good on that promise or not), and now an adult film star from Italy is making good on that very same offer.
Italian "actress" Paola Saulino, 27, promised to perform sex acts on Italian citizens who voted "no" in the country's referendum on Sunday. And now that Italy has officially voted to reject the changes to its constitution, she's looking to make good on her word. Calling it the "Pompa Tour" she's listed the cities she'll be in and has even released a form that people can fill out. It looks like even oral sex has paper work these days.
Find out what she said on the next page.