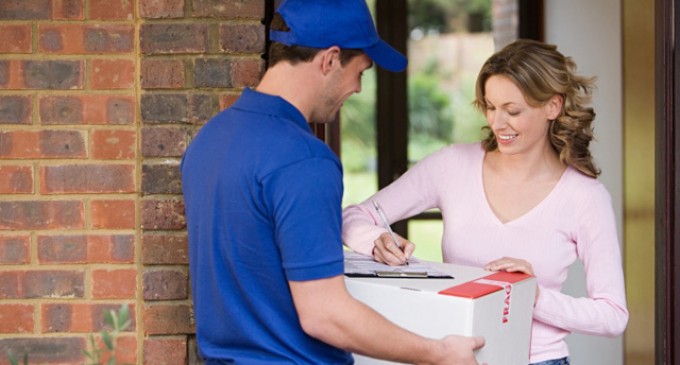 Lawmakers are again trying to sneak through the Marketplace Fairness Act, effectively a tax on internet sales. This time the culprit is Senator Dick Durbin (D-Ill.) and the trojan horse he's attached the tax to is the National Defense Authorization Act. This isn't the first time Washington's tried to slip in a new tax on internet sales.
"[A]ccording to rumblings on Capitol Hill, Sen. Dick Durbin (D-Ill.), will once again attempt to attach the Reid-Durbin-Obama Internet sales tax bill known as the Marketplace Fairness Act to completely unrelated legislation," Andrew Moylan of R Street writes in Politix.

The same thing was tried last year, though ultimately failed.

"The defense bill is critical legislation to ensure that our men and women in uniform have the resources they need to protect the United States, and shouldn't be used as for leverage on unrelated political efforts – especially something so controversial and flawed as the Marketplace Fairness Act," the executive director of We R Here, a coalition that opposes efforts to tax online sales, Phil Bond said in a statement.

"Such an approach would prove that Senator Durbin is willing to risk bogging down the bill that is needed to pay our troops if it means getting his pro-tax, anti-small business bill past House opposition."

The Senate passed the Marketplace Fairness Act in the spring with bipartisan support, though it has been stalled in the House, where the Judiciary Committee has taken more caution in examining the effects the bill will have on small businesses.

Many state Republican leaders, eager for the tax revenue, gathered in Washington, D.C. Thursday to lobby Republican Congressmen to move on the bill before them.

"When I come out here I want to bring the perspective of a conservative legislator from a very conservative state," Rep. Justin Cronin, the assistant majority leader in the South Dakota House, told Politico Morning Tax of his visit.

"[O]ne of the things we want to do is get people talking about again… It's just been sitting in the House Judiciary so we want to get enough people invigorated to get something moving," he said.
Source: Rare
Photo: AdvanceUniqueTaxi