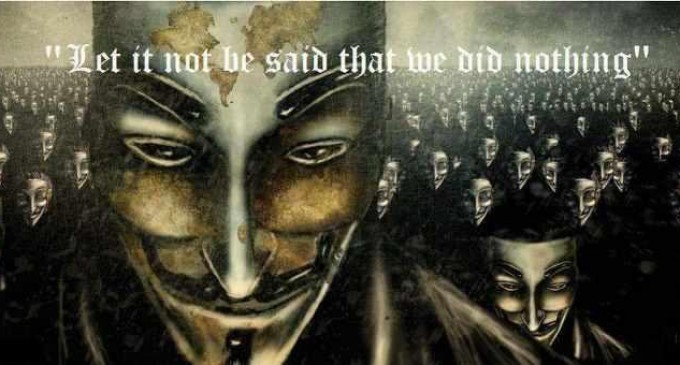 VIDEO: The group Anonymous plans a march on Washington D.C Nov. 5th
What are your thoughts on this group? Many believe they are 'controlled opposition'.
Their message is true, let's hope they are on the right side and that this demonstration goes OK!
If it gets out of control, then we can anticipate a crackdown on demonstrations by the government, which will propel us closer to civil war in this country.
Demonstrators hope that one million masked activists will descend on Washington, DC next month to celebrate Guy Fawkes Day with a mass rally to remind the world "That fairness, justice and freedom are more than just words."

That's the mission statement of the "Million Mask March," an event scheduled for November 5 in the nation's capital that's being arranged by affiliates of the hacktivism movement Anonymous, an international group of activists who've adopted the image of the infamous Englishman who unsuccessfully plotted to blow up Parliament in the early 1600s.

The group has been circulating flyers on the Web and in Washington, where they request that a million activists disguised as Fawkes march down the National Mall on November 5 for an array of causes that have been adopted in the past by self-proclaimed actors in the movement.

According to the event's official Facebook page, topics to be discussed during the day include government reform, the pharmaceutical industry and the use of genetically modified foods, among others.

An unofficial page that has been disavowed by the creators of the Facebook event asks for members of Anonymous, participants in the Occupy movement and supporters of WikiLeaks and whistleblowing to make the trip to DC next month.

READ MORE: http://rt.com/usa/anonymous-fawkes-dc-march-902/

Event Website: http://millionmaskmarch.org/