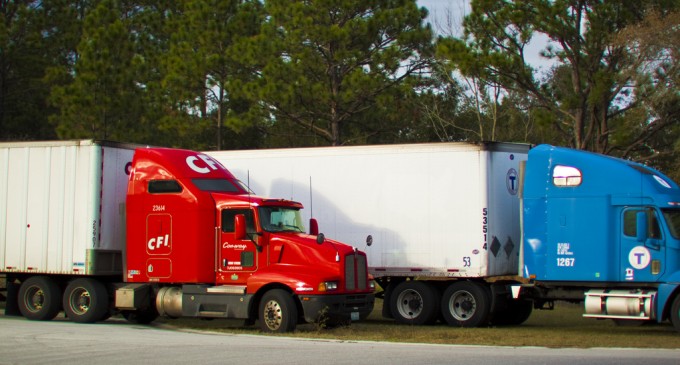 A group of American truckers hopes to shut down freight heading to Washington, D.C. for three days in October.
The protest, set to run from October 11th to October 13th is intended by the organizers to highlight the "corruption against the Constitution."
From The Blaze:
The "Truckers To Shut Down America" Facebook page has more than 16,000 likes, though it is unclear how many truckers actually intend on taking part in the disruptive protest.
The narrator in the video says he has received word from others that "truckers are organizing and are going to shut down D.C." Watch the video below (Warning: Some strong language).

It is too early to tell if the "strike" will be successful, but "shutting down" the nation's capitol would certainly have a huge impact whether you agree or disagree with the tactic.
What do you think of the planned trucking strike? Will politicians take notice if freight stops flowing to the capital for three days?
Source: The Blaze