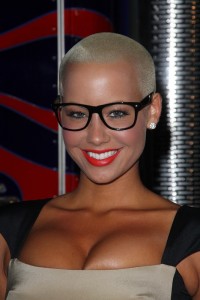 When asked about what she would do if Trump is elected, the 32-year-old used a mouth full of expletives to not only vocalize her hatred of Trump, but also to talk about her love of Hillary Clinton.
If her crass language isn't enough to show people how much she lacks in intelligence, her political leanings should. Her excitement at the possibility of Clinton becoming president is both disgusting and without any good reason.
"I can't fuckin' wait! I'm so excited," she said.

"I'm voting for Hillary, I don't give a fuck. I love her, and always have. I feel like this is her time to just shit on everybody and be the powerful woman that she is."
Go ahead, Amber Rose, move to Canada. There are probably plenty of hard working American men and women who would help you pack your bags. Good riddance.
Source: dailycaller.com