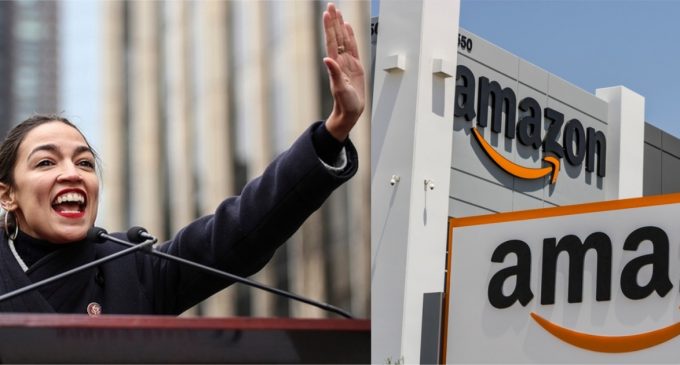 Internet giant Amazon stunned many New Yorkers when they canceled plans to build their second headquarters in the Big Apple. A spokesman for the company blamed Rep. Alexandria Ocasio-Cortez (D-N.Y.) for the decision, saying that she and other lawmakers created a hostile environment for business.
That is sure to upset many New Yorkers as polls show 70 percent supported Amazon's planned investment in their state that would have brought in an estimated 25,000 jobs.
In addition to the tens of thousands of jobs, Amazon would've also brought in $2.5 billion in investment and 8 million square feet of office space to Long Island City. The company claims that it would have generated "incremental tax revenue of more than $10 billion over the next 20 years as a result of [its] investment and job creation."
Amazon currently employs 8,000 people in New York and said it would disperse the 25,000 jobs throughout its 17 other locations in the U.S. and Canada.
Turn the page for Amazon's statement and Ocasio-Cortez's victory dance.