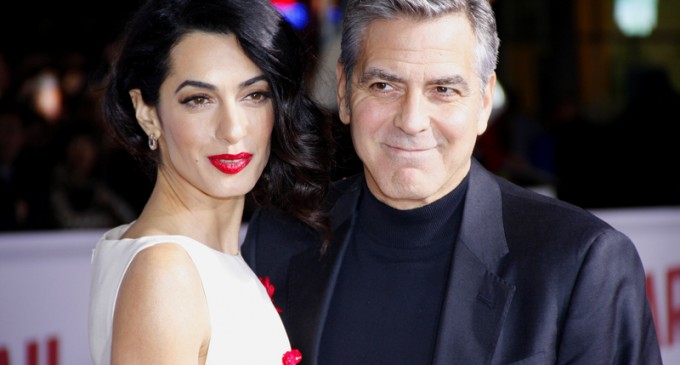 The Clooneys were HUGE Clinton supporters and hosted elite and private fundraisers for Hillary in California.
The converse is that are also HUGE Trump detractors, with Amal Clooney stating that Trump does not represent "U.S. values".
The British-Lebanese human rights attorney and wife of George Clooney was interviewed by the BBC, where she spoke out against The Donald for his stance on borders and specifically Muslim immigration.
What she understands Trump to say about Muslims and what he actually believes is part of the left's problem, only hearing what they want, while ignoring context.  Her paraphrase of Trumps "now-infamous speech about Muslims" is that "They only want jihad; they don't believe in our way of life; they don't respect our system".
Read more of her rant on the next page.