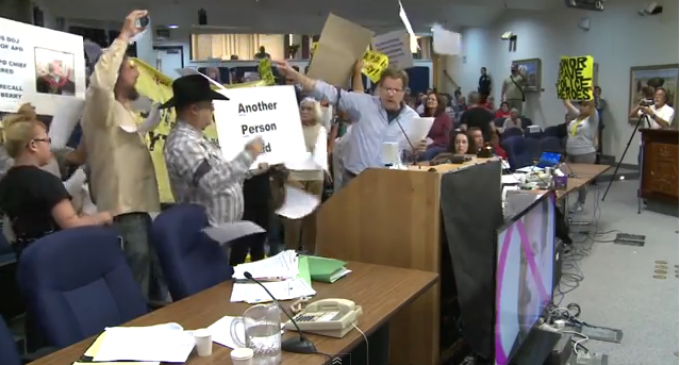 The Albuquerque Police Department is so well known for its incessant use of violence against citizens that even the Department of Justice initiated an investigation and found a 'pattern or practice of use of excessive force'.
The final straw that caused the protest was when APD killed a 50-year-old Air Force veteran, Armand Martin, outside his home in a stand off with SWAT.
Actually, we've seen a dramatic rise in police brutality across this country in recent years. Our cops have become thugs who work for a corrupt government. We should expect more such protests until the infection in our law enforcement and in our government has been removed.