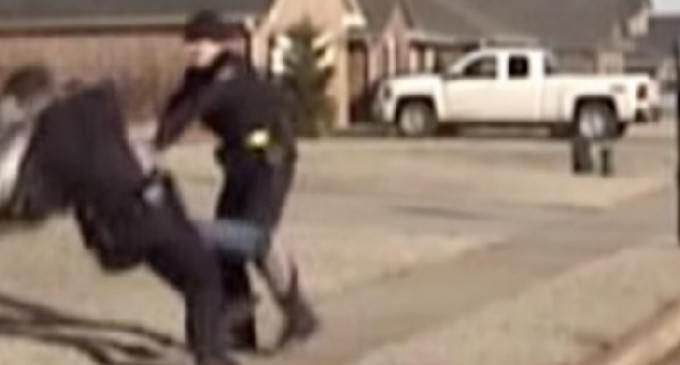 Madison police officer Eric Parker has turned himself in for assault after he severely injured an Indian citizen visiting family in an affluent community in northern Alabama.
57-year-old Sureshbhai Patel was standing outside his son's home when he was confronted by police who state that they were responding to a call regarding a suspicious person.
As seen in the video, Parker made no effort to properly identify Patel, who doesn't speak English, instead immediately resorting to brute force.
KEEP READING + VIDEOS ON PAGE 2: