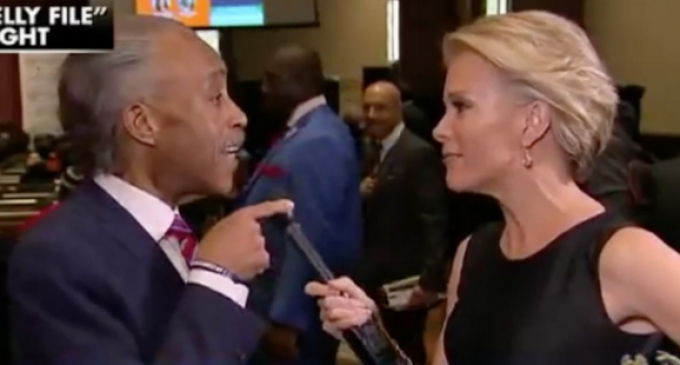 Sputtering, Al Sharpton angrily shoved the mic back at Megyn Kelly in a recent interview.  Ranging in topic matter, from Sharpton's 2016 presidential endorsement, to Donald Trump and the issues race and the Department of Justice.
During the conversation, Megyn took Sharpton back to Ferguson.  She reminded him that he had said publicly that Wilson's shooting of Micheal Brown was not self-defense, because there was not deadly threat to the officer.  She also reminded Sharpton that the D.O.J. had exonerated Wilson finding that he did not violate Micheal Brown's civil rights.
Should Sharpton apologize for his part in the destruction of Wilson's life?  Megyn asked, "A man's life is ruined. I mean Darren Wilson, Darren Wilson has no job, he has no life, he hasn't been rehired. Do you bear some responsibility?"
View the exchange on the next page.