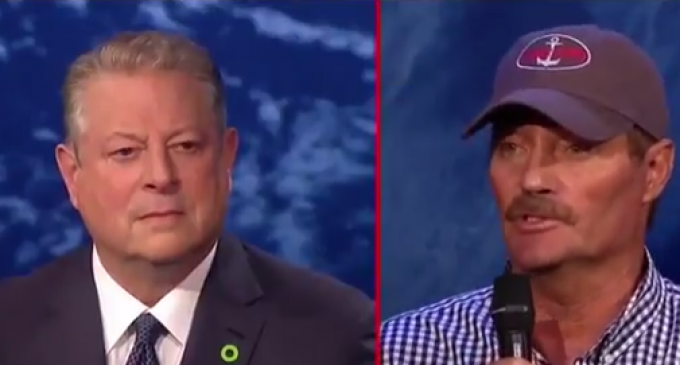 Try as he might, environmental blowhard Al Gore just can't get the facts to fit his nutty climate change theories.
With his new movie coming out last week, Gore has been on the road promoting its debut, burning jet fuel relentlessly as he tries to gin up interest in the sequel to "An Inconvenient Truth," which 10 years ago caused a sensation with its apocalyptic claims of looming disaster from global warming.
A week ago he teamed up with a reliable partner, Anderson Cooper of CNN, to stage a town hall on Tangier Island in Chesapeake Bay between Virginia and Maryland. The island is home to commercial fishermen, including crabbers.
That proved a huge mistake because he tried to get his audience to deny what they see with their own eyes. On the next page, find out just who put Gore in his place and also how poorly his new movie is doing at the box office.