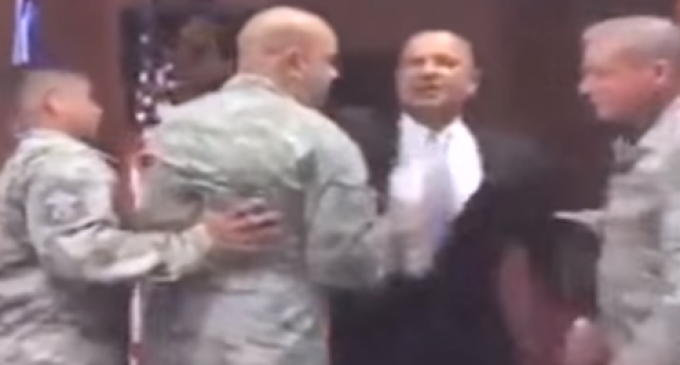 What should have been a moving ceremony for a retiring master sergeant from the 749th Aircraft Maintenance Squadron, turned into a "disgraceful spectacle" as Retired Senior Master Sgt, Oscar Rodriguez was forcibly removed during flag ceremony.
Captured on video, the retired U.S. Air Force sergeant, is surrounded by soldiers, and pushed forcefully out of the hall. A source who was there at the ceremony told the JQPublicBlog.com military blog that Rodriguez was asked to attend by the retiree, however the base by the squadron commander had banned him from being there.
The video on page two is disturbing, as it shows a proud man, dressed smartly in civilian clothes, trying to read a statement about the United States flag, while three uniformed airmen force him to leave under compulsion.
View the video on the next page.