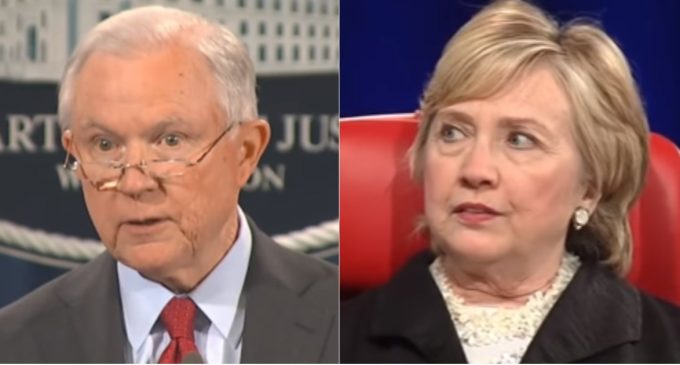 AG Jeff Sessions has never exactly appeared to be a tough fighter on anything besides illegal aliens and securing our borders. All noble things to be sure, but the burning question on every ardent patriot's mind is "when are we going to lock her up?"
There is a reason former U.S. President Barack Hussein Obama selected Hillary "Felon" Clinton to be his Secretary of State. Her morals were just about as non-existent as his own. That is why he could in good faith in trust her with fulfilling his vision for destroying America and handing Iran the uranium necessary to "eradicate" Israel off the face of the planet. An Iran is hardly the 1st country the U.S. under Obama helped grow their nuclear potential.
The 2010 transaction cooked-up by the Obama administration allowing the sale of U.S. uranium mining facility to Russia has long been problematic for the Democratic party. Finally, Jeff Sessions is doing something about it.
Head on over to the next page to read the explosive report detailing the steps Jeff Sessions is taking to reopen the Uranium One investigation