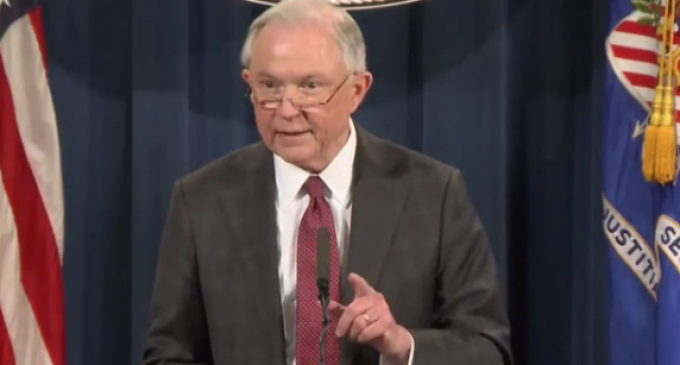 Like Santa Claus, Attorney General Jeff Session is making a list and checking it twice. That's a list of the U.S. sanctuary cities that stand to lose federal law enforcement grants because of their refusal to cooperate with Immigration and Customs Enforcement (ICE).
Last Tuesday, the Justice Department announced that sanctuary jurisdictions (including cities, counties and states) will lose access to certain federal grants in 2017 if they prohibit their law enforcement officials from communicating with ICE.
They also will lose federal funding if they block ICE from interviewing jailed inmates or if they fail to notify ICE of the pending release of criminal aliens ICE seeks to deport.
The federal grants in question as known as the Byrne Justice Assistance Grants (Byrne/JAG), which are the largest source of federal criminal justice funds for state, local and tribal authorities.
The move fulfills a Trump administration promise to create consequences for the more than 300 U.S, sanctuary jurisdictions if they impede federal immigration enforcement. Details on the cities involved can be found on the next page.