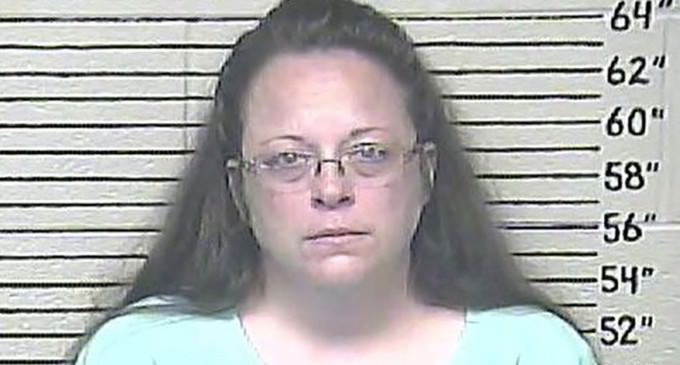 The war of religion versus politics continues to rage in several parts of the country, where the recently passed law regarding same-sex marriage is forcing many to go against their religious beliefs. The latest issue to surface in this matter comes not from a conservative, but from a county clerk in Kentucky who identifies herself as a democrat. Her refusal to issue marriage licenses to same-sex couples has landed her in jail for contempt.
Sitting in jail, adamant, she fights back…
Read more on the NEXT PAGE.