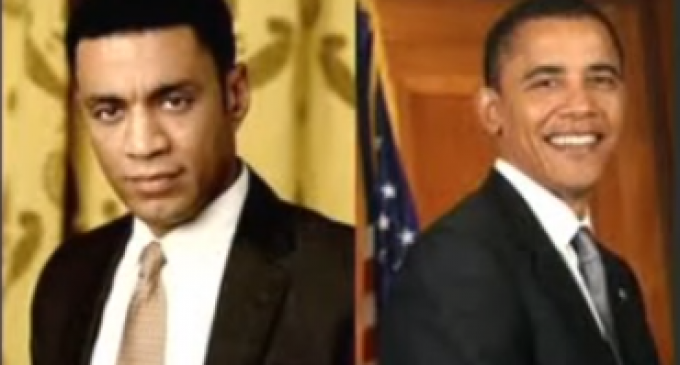 President Obama's past gets weirder and weirder with every passing day.
Having already come from one of the murkiest backgrounds of any president in US history, speculation is rife about who the man in the White House really is. It was only with great reluctance that he released his birth certificate to the public, and even then, many still question the veracity of it. Now, a new charge made on Infowars is bound to stir the pot even more.
Speaking with host Alex Jones, Chicago radio personality Eric "Mancow" Muller makes a fantastic claim: Obama was trained to act the way he does by an actor. The actor in question is none other than Harry Lennix, a fellow native of Chicago and probably best known for his role on The Blacklist.
Mancow states that not only did Lennix tell him he was hired to train the president, he also told him that Obama followed him for years in order to scrutinize and study his every move so that he could replicate them perfectly. From the sound of it, Lennix resents his strange relationship with the president.
Turn to the next page for more: