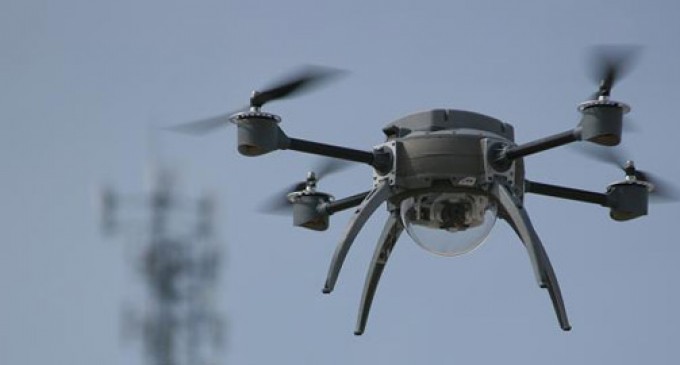 The American Civil Liberties Union (ACLU) is applauding a Federal Aviation Authority (FAA) announcement, called a 'roadmap' for the integration of civilian drones into domestic airspace.
The FAA ruled on Thursday that local and state agencies planning to introduce drones into domestic airspace at six test sites by early 2014 must publish privacy policies for public comment.
The FAA notes in the road map that it is not the mission of the agency to develop or enforce privacy or civil liberties policies, but "experience with the UAS test sites will present an opportunity to inform the dialogue in the IPC and other inter-agency forums concerning the use of UAS technologies and the areas of privacy and civil liberties."

The privacy rules developed for the test sites, however, are not to be considered long-term policy or regulations for the National Airspace (NAS).

"However, the FAA anticipates that the privacy policies developed by the test site operators will help inform the dialogue among policymakers, privacy advocates, and the industry regarding broader questions concerning the use of UAS technologies in the NAS," wrote the agency in the road map.

…

"Requiring public disclosures of data use and retention policies, as well as mandating audits, are needed and welcome safeguards," said Christopher Calabrese, legislative counsel with the American Civil Liberties Union, in a statement.

"However, it's crucial that as we move forward with drone use, those procedural protections are followed by concrete restrictions on how data from drones can be used and how long it can be stored," he added.
Will FAA-promoted public discussions of drone privacy policies help prevent an escalation of domestic snooping?
Source: The Daily Caller
Photo: Wikimedia Commons