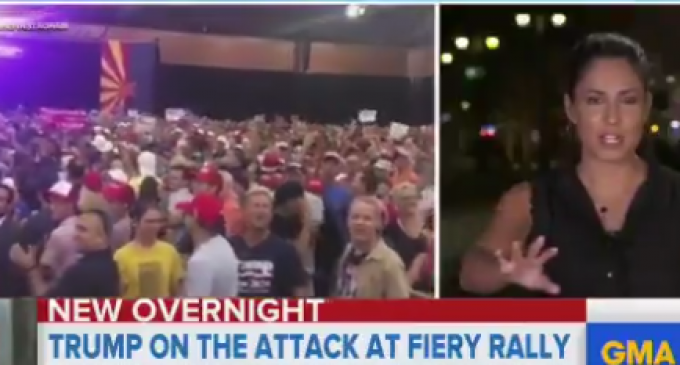 It seems strangely pathetic that the FNIC (Fake News Industrial Complex) has been coddled with its perceived exclusivity for so many decades that they cannot see the writing on the walls.
THE FNIC IS IRRELEVANT!  YOU HAVE NO POWER ANYMORE!  YOU ARE NOT INFLUENTIAL!  YOU CANNOT COMMAND THE UNWASHED MASSES WITH THE FLICK OF A SWITCH!  WE KNOW THAT YOU ARE FAKE!  YOU KNOW THAT YOU ARE FAKE!  AND IT WON'T BE LONG UNTIL 100% OF THE WORLD WILL KNOW THAT YOU ARE FAKE!
The FNIC believes that it remains relevant because it produces a story on LBGT, or gun control, or [laughing] Hillary Clinton or Barack Hussein Obama.  Here's a clue, FNIC:  No one cares about those issues.  [whispering] Not even the Democrats!
Without further adieu, here's a snapshot on the next page about the delusional and sad existence of the FNIC, encapsulated by none other than Clinton's own personal bootlicker, George Stephanopolous!  Turn the page if you need a good laugh!