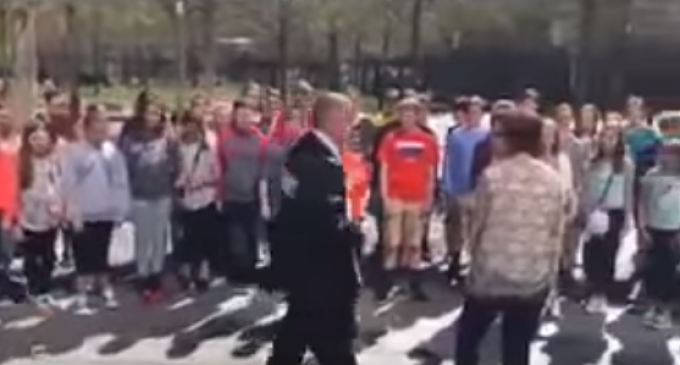 America may be the land of the free, but apparently you need a permit to exercise the freedoms guaranteed to us in the Constitution in public.
A North Carolina middle school class learned this in the most shocking way when they went on a field trip to the National September 11th Memorial & Museum in New York City. As the students took in the solemnity of the site and what it represented, they were filled with a sudden surge of patriotism.
With guidance from their teacher, the students began singing "The Star-Spangled Banner" in order to commemorate all 2,996 Americans who lost their lives in the terrorist attacks and honor their country. To most people, this would be a commendable act on both the part of the students and their teacher.
To a security guard on the scene, however, it was a violation of park regulations and needed to be stopped, which is exactly what he did.
As you might have guessed, this didn't go over too well with thousands across the country who saw video of the guard ordering the teacher to tell her students to stop singing.
See the video on the next page: