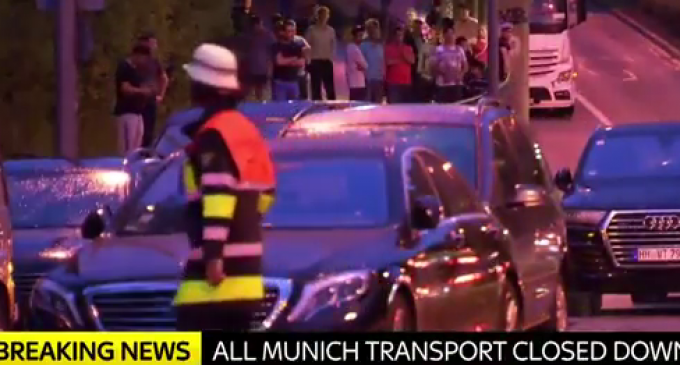 According to German police, five or six people are dead and other injurted were fired  at a shopping center Friday evening in Munich, Germany.
It isn't clear if anyone has been taken into custody yet. According to a Munich police spokesperson, the shooting started at a McDonald's attached to the mall.
The images and video on social media show frenzied acitivity outside the mall.
Multiple deaths are reported in a shooting at the Olympia shopping mall in Munich, Germany. Police confirmed that shots have been fired in the mall but gave no information on casualties.

The Munich police are reporting  that eye  witnesses saw o three gunmen  in the area surrounding the Olympia shopping centre. The witnesses said they saw gunmen in Hanauer Street and  Ries Street.

All available forces are being deployed . The police are  saying "Due to the unclear situation we ask all people in the metropolitan area to stay at home and those in nearby buildings to seek shelter." Public transport is close. The main transit system is being evacuated.
Source: RT