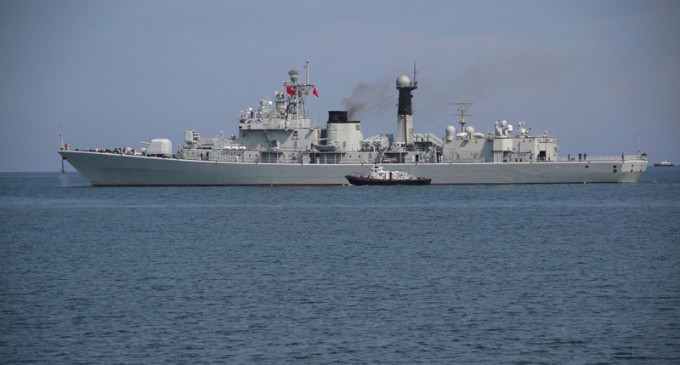 For the first time,  five Chinese warships have been spotted in the Bering Sea, operating in international waters off the Alaskan coast heading in the direction of the Aleutian Islands, Pentagon officials said.
U.S. officials stated to the Wall Street Journal that believe the military ships aren't behaving in a threatening way.
Yea, because cruising several warships so close to our Alaskan coast is a gesture of peace.
It's doubtful that these warships just wanted to say 'Hi' to Obama while he is in Alaska.
More On The Next Page: