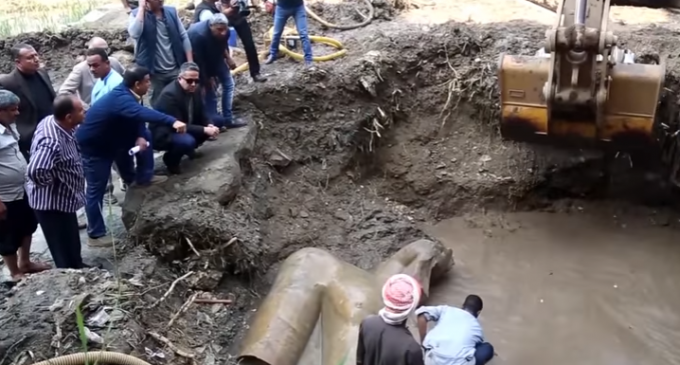 Archaeologists are always in pursuit of unveiling a major piece of history – that next "big find!" Major research and effort go into every expedition. It takes extensive financial support to fund these excursions, in addition to the time and labor that is spent on each project.
Often, governments will work together, pooling their resources and research to pursue a specific piece of history. Germany and Egypt joined forces on a historic expedition in what would seem like an unlikely location – the working-class area of Matariya in Egypt. This particular area is virtually considered the slums of Cairo, making it even more improbable to find anything of archaeological value.
However, buried deep in muddy waters, these archaeologists unearthed a historic discovery, dating back 3000 years! Though it was found in pieces, evidence of a large statue emerged from the ground. It would soon be discovered that this was no ordinary statue but one of great significance.
Learn about their find on the next page.