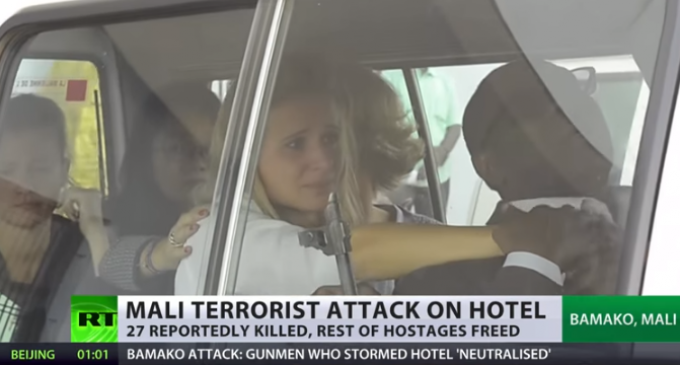 Jihadists linked to Al Qaeda and fighting on behalf of an infamous Algerian terror leader, the one-eyed Mokhtar Belmokhtar, stormed and held a luxury hotel in Mali for seven hours today, holding 170 people hostage and killing 27 of them before a joint Malian, UN, French, and American team neutralized them and free the hostages.
Among those killed by the terrorists was a 41 year old American woman named Anita Datar. A mother of one and envoy for a U.S. aid company, the New Jersey native's family mourned her tragic death, stating, "We are devastated that Anita is gone – it's unbelievable to us that she has been killed in this senseless act of violence and terrorism."
The multinational team that secured the hotel and rescued the hostages included U.S. Special Forces. As of this time, there is no reason to believe that ISIS was involved in the attack.
See more details about the Mali terror attack at the link below: